Welcome all students and parents. (map)
Can You Guess This LCM Student?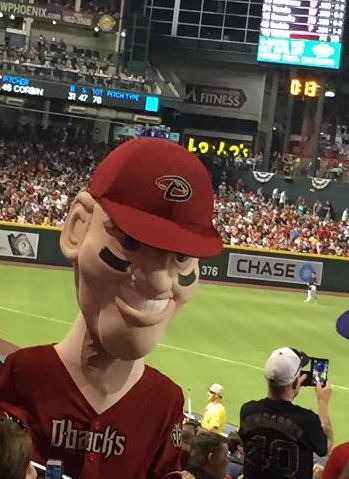 Can you name this LCM student? Check the moving bulletin board this coming Sunday.
Movie Discussion Group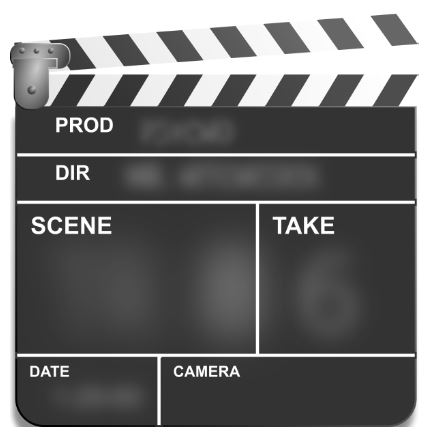 Students continue to meet in summer as you may notice in Sunday worship. Often they head off to lunch after worship. They have had game nights and have a weekly movie discussion group.
Snacks are provided.
Wednesday, August 10, 7pm - (following Summer Connections) - "Stranger Than Fiction"
Summer Connections!
It feels like summer is here so that means it is time to mark your calendars with dates and locations of our informal gatherings affectionately known as Summer Connections!
Summer Connections are casual, unstructured gatherings where we can meet new friends and catch up with the old (long time) friends. We share dinner and conversation twice a month during the summer, which is only June, July and August just in case you are not sure! We have a potluck at someone's house 6:00 pm on Wednesday evenings. The hosting family usually provides the main dish, often grilling hamburgers and hot dogs, however if you would like to serve top sirloin no one will complain. Everyone else brings a side dish or dessert and their own beverage.
Whether you can make all the connections or just one, please put the following dates on your calendar. We never know what we will eat, who will be there or what the weather will be like (OK 100's) but we do know it is a good evening of enjoying positive fellowship, meeting new people and trying new things. ALL ARE WELCOME!
Student Bible Studies
Wome in the New Testament.
We will meet in the Campus Center. Students are encouraged to attend Summer Connections for a meal and fellowship, then go to ULC for the Bible Study.
Wednesday, July 27, 7:30pm
Worship Time Change
WORSHIP TIME CHANGE
SUNDAY, AUGUST 21: 10:30AM
(LAST 9AM WORSHIP SUNDAY, AUGUST 14)
WEDNESDAY WORSHIP BEGINS
WEDNESDAY, AUGUST 24 6:30PM
(SUMMER CONNECTIONS POTLUCK PRECEDES WORSHIP 5:30PM)
Student of the Month - Jeffrey Hack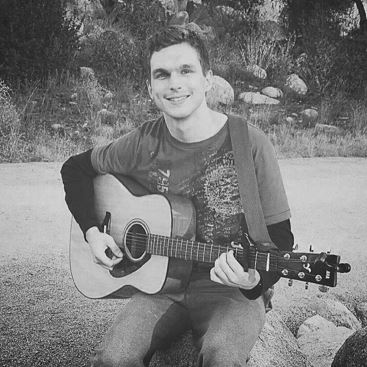 Freshman, Film Practices Major
Why did you choose ASU? It was close to home.
Why did you choose to major in Film Practices? I made YouTube videos during my senior year of high school and I really liked the editing process. I was involved in theatre in High School and like acting.
What are your future plans after graduation? I want to make a music EP (short for extended play, an EP is a musical recording that contains more music that a single, but is shorter than the average full studio album).
Why did you start coming to LCM? I attended and worked at Campformation and knew people through that who came to LCM.
What is your favorite thing about LCM? It feels like family; LCM is very open and welcoming.
What are your hobbies? I play guitar, sing, act, skateboard, dance like an idiot. I am part of the Worship team at LCM and my home church. I practice parkour.
What are some interesting facts about yourself? I can juggle! I can perform backflips off of palm trees (except for once when I slipped and scarred my face).
If you had a magic carpet that could take you to any location at any time, where/when would you go, what would you do, and why? I would go back to when my parents met & observe how they got together.
Thrivent Choice Dollars

Thrivent members can make "Choices" for their Choice Dollars. As Thrivent members and without affecting any of your investments, you can direct what this investment company calls "Choice Dollars" to specific charitable organizations. We hope that when you search for organizations you will consider both:
University Lutheran Church - Tempe, AZ
Lutheran Campus Ministry - Tempe, AZ
Women's Bible Study
Women's Bible Study will meet these Thursdays, at 7 p.m.:
Thursday, July 21 at Ellie Strang's
Thursday, August 18 at Kim Savage's
Student Meals

Wow! We have almost all our Wednesday meals for the Fall Semester subscribed for student meals! Thank you! We are in need of many Sunday meals. You may sign up to provide a meal on the sign-up sheet on the moving bulletin board. If you cannot prepare food but would like to instead pay for a meal, you may sign up, but please indicate you are financing the meal, not preparing it. We can have students prepare the meal. Questions? Talk to Pastor Gary or Alicia. Thank you!!

Like Us on Facebook Be sure to look up University Lutheran Church (Facebook Page) and Lutheran Campus Ministry-ASU (Facebook Group) on Facebook. Two separate Facebook accounts. "Like" us to stay updated on news and events