Welcome all students and parents. (map)
Last Student Program for This Year
This will be the last Wednesday Student Program for this year and semester. Before heading out for your break, please join us for:
5:00 pm Bible Study
5:30 pm FREE Student Dinner
6:30 pm Advent Worship with the Congregation
Advent Services
Advent Services
December 7th, 6:30pm
December 14th, 6:30pm
December 21st, 6:30pm
Christmas Eve Candlelight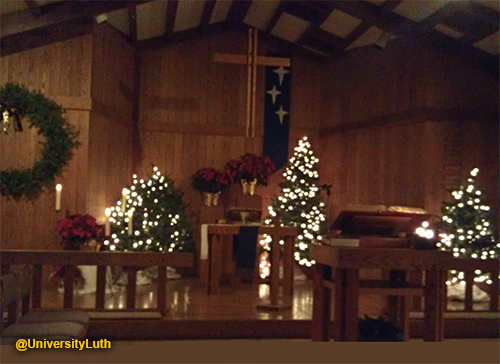 Christmas Eve Candlelight Worship
6pm
Note: Christmas Day is Sunday with our regular worship at 10:30 am. There will be no forum.
New Piano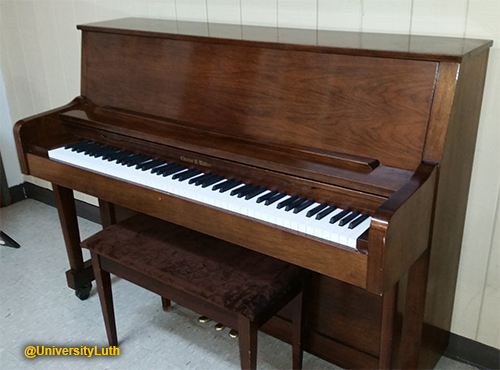 Thank you to Lisa Normand for the gift of a piano for our Campus Center. Lisa is the mother of student Ryan Normand and of LCM alum Christian Normand. Lisa lives in Hancock Michigan.
Open Forum
Open Forum meets Sundays, 9:15am-10:15am in the Campus Center Library..
December 11: Pastor Deborah Hutterer, Lutheran Social Services of the Southwest, "Abundant Aging"
December 18: Graduate Student/member Maddie Shaner will present gleanings from her research of campus faith organizations
December 25: NO FORUM
Page Turner's Book Club
LIKE TO READ? Please join us at noon in the church library on the first Thursday of each month. .
Blood Drive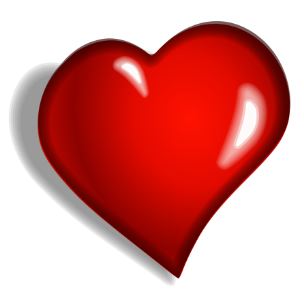 Right here at our own location a Blood Mobile will be present for a blood drive three times during the academic year. We are planning on inviting the Friends (Quakers) next door to be a part. We will need to sign up ahead of time to insure enough donors.
Dates are:
January 22, 2017
April 23, 2017
All dates are Sundays after worship.
Pastor Deborah Will Lead Our Adult Forum on December 11th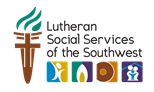 Pastor Hutterer will be with us Sunday, December 11 to lead our Open Forum 9:15am. Her topic will be "Abundant Aging".
Prior to Pastor Deborah Hutterer arriving, you may wish to read a story about Rita and Vern Reemer from our neighbors to the north, Living Water Lutheran Church.
In a recent newsletter sent out by Pastor Hutterer who leads the Lutheran Social Services of the Southwest here in the Phoenix area you can read about Rita and Vern Reemer by Clicking Here.
Leonard Kalom, a member here at University Lutheran Church, also volunteers with LSSS.
Our New Outreach: Journey with us. Welcoming, Growing, Serving.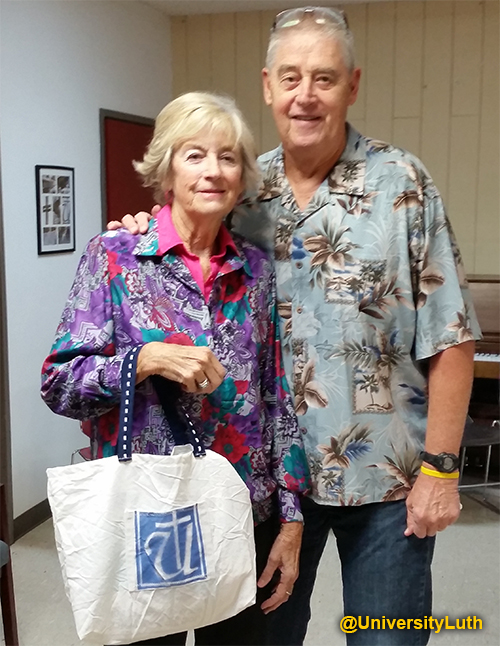 Nothing will ever replace a solid personal welcome from our congregation to a neighbor, co-worker or friend, but our Outreach Committee is initiating a new program with the phrase: "Journey with us. Welcoming, Growing, Serving."
We hope you will keep these words in mind as you invite others to join with us in worship and especially when you see new folks and guest within the congregation.
As you see or bring new visitors to University Lutheran Church, be sure to ask the Ushers for a Welcome Bag. Lynn and Art Becker are making custom Welcome Bags to be given to each new visitor. The bag will contain several items including a book called "Baptized We Live".
ULC Young Adults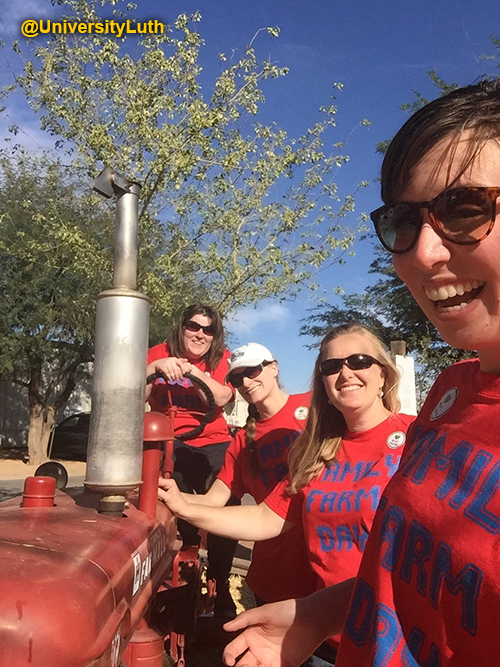 Grace, Grub, and Grog is a fellowship group for young adults and graduate students. On Saturday, November 19, they volunteered at the Maricopa Agricultural Center Family Farm day! MAC Farm is an extension of the University of Arizona that has free programs to teach kids in the valley about desert agriculture and where their food comes from. They helped out at their Family Farm Day with set up, face painting, booths, etc. There was a corn maze and other fall fun!