Lessons and Carols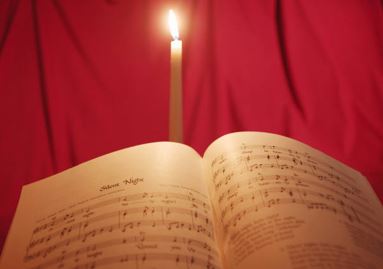 Mark your calendars now! The service for Lessons and Carols will be Wednesday, December 3, 6:30pm. Invite your friends now! This has been an outstanding tradition here at ULC/LCM the past several years and a great way to begin the Advent Season.
December 3, 6:30 pm
Men's Bakeoff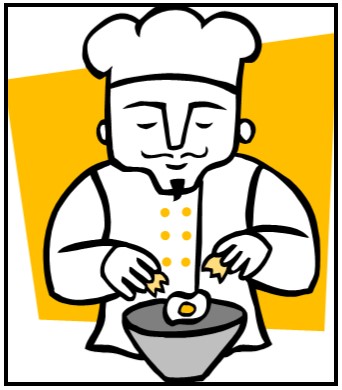 Circle the date! Men's Bakeoff will be Sunday, December 7. There is a new twist to it this year. It will be immediately after worship at about 11:45am. We'll have a potluck dinner followed by the auction of baked goods made by the men in our community.
December 7, 11:45 am
Christmas Worship
Christmas Eve, December 24 : 8pm


Christmas Day, December 25 10:30am
Worship Service - November 23, 2014
As you worship with us at University Lutheran Church here in Tempe, Arizona, here is what you might expect during a typical worship service. Please feel free to explore the various portions of the liturgy. We invite you to come and worship with us during some future Sunday.
Christmas Decorations
Beginning Sunday, November 16 we will receive offerings for Christmas decorations and Christmas trees to decorate our sanctuary. We will again have four Christmas trees. If you would like to honor or memorialize a loved one, please indicate it on the form that will be provided in the Sunday bulletin. We will list such designations in our Christmas Eve and Christmas Day bulletins. Mark your envelopes and/or checks "Flowers". Thank you!
Open Forum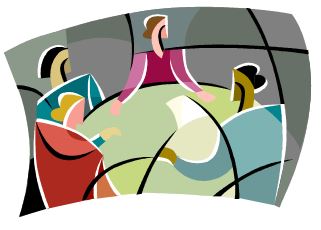 Open Forum meets each Sunday, 9:15 am-10:15 am in the Campus Center Library.
Open Forum Schedule:
November 23: Janelle Knowlton "Public Health in Light of the Ebola Scare". Janelle is a ULC member with a Master's Degree in Public health.
November 30: Student and member Blake Petersen will present a discussion on the juvenile court system especially as it relates to Foster Care Children in Arizona. A high percentage of the 18,000 in Foster care in our state have great difficulty under the current system. Blake is an intern with CASA who serve many such children.
December 7: "Changing Washington" Melanie Lehnhardt will talk about her summer in Washington D.C., how things get done, lobbying, etc.
December 14: "Lutherans, Catholics & Dracula: Summer Experience in Romania, led by student John Collins
Nick Cota - Student of the Month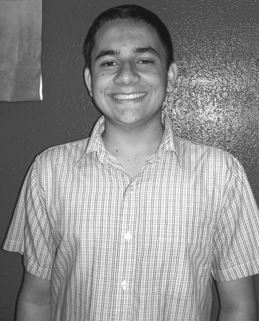 Freshman, Civil Engineering Major
Why did you choose to major in Civil Engineering? I'm really good at math and science. Civil Engineering seems to be the only engineering major useful for helping people.
Why did you come to ASU? I wanted to major in Engineering and I wanted to stay in state, but I didn't want to go to Tucson.
Why did you come to LCM? An LCM group came to Desert Cross Lutheran Church's youth group last spring and talked about LCM. They seemed like a cool group and I kept in contact with them over the summer. I had always gone to church and youth group growing up, so I felt like something was missing if I didn't go to church while I was in college.
What is your favorite thing about LCM? All of the activities, because it keeps me busy.
What role has LCM played in your college life so far? It keeps me busy outside of class, which helps me to do better in school because I am managing my time and prioritizing.
What are some of your hobbies/things you like to do? I like to read and play video games. I watch and collect movies.
If you had a magic carpet that could take you anywhere at any time, where/when would you go? I would go to any major American city in the early 20th century, from the 1900s to the 1930s, and go on a bootlegging adventure. There would be so much more to do at that time, life would be so different.
Phoenix Coyotes' Fundraiser
The Phoenix Coyotes are working with LCM to host a fundraiser at their game on Saturday, January 10, at 5:00PM, against the Ottawa Senators. Tickets cost $45 each. LCM receives $10 back for every ticket sold through LCM. Contact Alicia Danielson using the Contact Page, for more information or to purchase tickets.
Thanks
Decorate
We are planning to have the Christmas trees here and ready to decorate right after the service of Lessons and Carols. Head to the Campus Center following the service, enjoy some refreshment, then come on over to the church to help put up the trees and string lights on them. Thanks!!
Congratulations
to Ryan Normand for being twice named ASU's Athlete of the Week. Ryan is on ASU's cross-country team and is a freshman.
Thrivent Members

We have many folks in our congregation that belong to Thrivent, an organization that provides financial planning for many Christian organizations.
Those that are members have the opportunity to sponsor "Action Teams". An action team can be a group of people working on a specific project in the Garden, organizing a Work Day at Church, doing a painting project, preparing Lefse, etc. There are hundreds of ideas list at Thrivent (PDF Document).
Each Thrivent member has the opportunity to sponsor up to two events per year which then provide seed money of $250 for each of those events. In other words, if we have six Thrivent members, we have the opportunity of providing $3000 for ULC or LCM. You can read all about it at Thrivent Action Teams.
If we don't do this, this money simply disappears. If you would like to do this, please read the above page. Terry Pochert can also help if you have any questions.
Our Annual Lefse Sales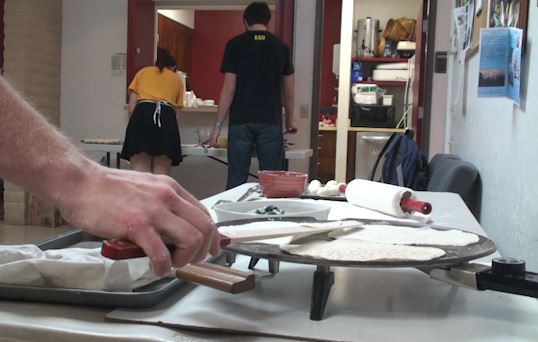 Lutheran Campus Ministry at ASU uses Lefse sales as one of its main money making projects. Lefse is sold throughout the Valley of Sun at various congregations. Lefse is a traditional Scandinavian flat bread made with potato, flour and cream. A favorite holiday that many server with cinnamon, butter and honey. What to know more about purchasing?
Winter Retreat
Our annual Winter Retreat for students will be January 23-25 in Sedona, Arizona. The campus ministries of NAU and U of A will all participate in this retreat.
Christmas Family
The students are sponsoring a family for Christmas, providing gifts, food, etc. This is the 10th consecutive year of such sponsorship. Each time students gather for dinner they receive a free-will offering for this project. This year's family, arranged through Lutheran Social Services of the Southwest, is a single parent family with four children ranging in age from 2 months to 13 years. Students also shop, wrap, and deliver the gifts and food items collected.
Confirmation
Affirming their Baptismal vows October, 26th, Reformation Sunday were: Avery & Gabriel Johnson, Kirsten and Zachary Peterson-Johnson, and Hayden Shaner. Please keep them in your prayers!
Post Confirmation Sunday School
We have begun a Jr/Sr. High Sunday School Class, Sunday mornings at 9:15am-10:15am. They meet in "the pit" in the Campus Center. Teachers are students Nick Cota, Cameron Solace, and Troy Wagner. All are welcome!!
Weddings
Congratulations to Darren Gest and Marcie Mances were married at ULC Saturday, November 8th and to Colton Grimmner and Catherine Willis married Friday, November 14 in Phoenix
Advent
Mid Week Advent Services are each Wednesday in December at 6:30pm.
Wednesday, December 3: Lessons & Carols
Wednesday, December 10 & 17: Holden Evening Prayer
Wednesday, December 24: Christmas Eve Candlelight Worship 8pm
Lefse - Would You Like A Package?
Yes, it is that time of year! Students have been making thousands of rounds of lefse to sell in area congregations. They have been out there selling in November and will in December. If you would like to buy a package of lefse, see Pr. Gary or Alicia Danielson. There are 6 in a pack for $10.00. Proceeds will help support campus ministry and help underwrite costs for the Luther's Germany trip in May. Thanks!
Thank You
to Abby Henderson for preaching Wednesday, November 12 and to Terry Pletkovich for preaching Sunday, November 23rd. Pastor Gary was preaching at Prince of Peace Lutheran, Phoenix, November 23rd.
to all who supported the Arizona Cardinal LCM fundraiser in November and to those who provided funds for some students to attend.
End of Year Contributions
For financial gifts to be counted toward 2014 giving and tax purposes, gifts need to be into the church office by December 31. Thank you!!
Student Meals We are currently creating thank you gifts for those who fed students this past semester. Thank you, indeed to all who contributed to student meals in any way. We will have a new sign-up for meals for Spring Semester. It will be on the moving bulletin board. Thank you!!
Usher, lector, communion assistant....
With students gone much of December and January we especially need folks to sign up to help with Sunday ministries. Thank you for helping to serve in this way!!
Christmas Shopping
This year we are not selling the SERVV materials in the Campus Center. However we do have catalogs so you may order from them. Catalogs are on the pool table.
Also, if you shop for books or other items through Amazon.com, our church receives a portion of the proceeds IF you order through our web site. Go to www.ulctempe.com. Click on the Amazon icon and order as you normally would. No special password or code is necessary. The first time they will not recognize you as they normally might, but after ordering once through the website, they should recognize you each time you order.
Tell your family, friends, neighbors and co-workers! All can order in this way at no extra cost and no extra effort. Thank you!!