What is Cool?
Riding home from our Labor Day Retreat the students in my 15 passenger van began a discussion. Listening in I was surprised to hear their comments. One began by saying, with a combination of resignation and acceptance, that she was "not cool". A quick survey discovered no one in the van (driver excluded, of course) considered themselves "cool".
A bit more difficult to determine was an exact definition of cool. Everyone seemed to have their own. And for each that definition was a description of not fitting in somewhere or with some group that seemed to be a place or group for popular students. Part of the definition had to do with dress, part with habits or even self-care. A commitment to academics for the sake of learning can land one outside the arena of cool in many circles. Cool people, it seems, just get a degree to get a job to earn more money. The uncool want to contribute and help others. While most all students like to enjoy a good time, the route to that enjoyment varies from cool students to those not cool. It was an interesting learning experience to listen in.
Thanks
This Week's LCM Schedule
Wednesday: Bible Study, 5pm "Habakkuk , 5:30 dinner, 6:30 Worship: " Joseph, More Than Just a Flashy Dresser"
Friday: 3pm: Discussion Group, "Faith & Science"
Sunday: Worship 10:30am followed by dinner
Bishop to Preach
Wednesday, October 8 Bishop Steve Talmage will preach at our mid-week service. All are invited. Worship begins 6:30pm
The Passing of Phil Reck

We are sad to inform the members and friends of University Lutheran Church that Phil Reck, the son of Ross and Marsha Reck, died suddently yesterday.
Marcia and Ross have been long time members of University Lutheran Church before joining Desert Cross Lutheran Church. Ross and Marsha have served the congregation in many roles over the years.
Please remember Ross and Marcia and their family in your prayers.
We don't have any further details at the moment, but will pass information along as it becomes available.
Congratulations
to Shawn Aiken for being named "Lawyer of the Year" in Mediation by "The Best Lawyers in America"
Open Forum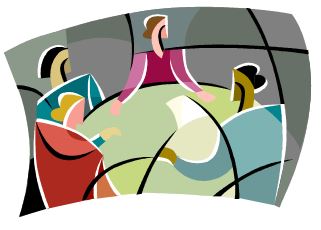 Open Forum meets each Sunday, 9:15 am-10:15 am in the Campus Center Library.
September / October Open Forums
Sep 28: Pastor Deborah Hutterer, Lutheran Social Ministry of the Southwest, "Immigration and Refuges"
Oct 5: Rev. Debra Peevy"Why Marriage Matters", the case for same sex marriage
Oct 12: Bread for the World: led by Ruth Wootten
Oct 19: "Down in Mexico": Maddie Shaner, a student who spent part of this past summer in Mexico
Oct 26: "Digging, Dusting, Describing" , doing archaeological work in Cypress, by student Jennifer Brandon who spent much of the summer in Cypress.
Grace, Cub and Grog
A Bible Study for graduate students, recent graduates and young adults in the valley. Our next even will be held at Aiko Mancini's home on Saturday, September 27, 2014, at 5:30 pm. This year, we will be reading and discussing short chapters from the book, We Make the Road By Walking by Brian McLaren. Questions? Please contact Aiko or Loni by leaving a message at 480-967-3543.
October Student Schedule
Wednesday Worship 6:30pm-7:10pm in the sanctuary
Wednesday Worship is open to all. Warning! If you come once you may want to return!
Our worship theme for October on Wednesday nights is "Jacob's Sons"
Wednesday October 1: Joseph "Dreams, Colors, & Redemption"
Wednesday October 8: Dan " Almost an Outsider"
Wednesday October 15: Benjamin "Don't Treat me like a Child!"
Wednesday October 22: Ephriam "Adopted into the family"
Wednesday October 29: Reuben "A Reuben is no Ham"
Participate in our Garden Growing Program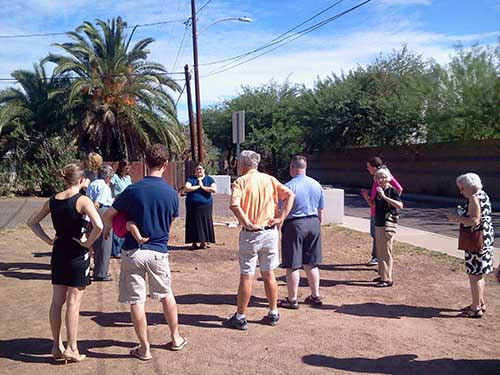 Thanks to a team of hard working innovators, Ruth Lindsay has begun coordination a Community Garden Project on the northeast corner of our property.
It's going to take lots of work, lots of donations and lots of good ol' positive Spirit. Out of this dry, clay ground something beautiful just may appear.
The "garden committee" is always looking for volunteers and ideas.
Major Air Conditioning Units Approved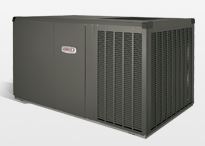 At the meeting September 7, the Congregation unanimously approved the proposal recommended by the Council to address long-standing needs for air conditioning work on the Campus Center.
Since this is a major expenditure, it might be helpful to know more about how this will be financed. We can always use special gifts toward this project, as we seem to do with some regularity! It is no surprise to note that our buildings and trees are old and in need of constant upkeep. While the Property Committee and Council work to minimize the number of large projects each year, sometimes we are hit with surprises! When trees are down, or immediate repairs are needed, we often have to dip into savings if we do not have a balance to cover the cost. While we do have savings which could cover the cost of the air conditioning units, using all our savings would leave us with little for other emergencies.
Craig Talmage Successful on Dissertation Defense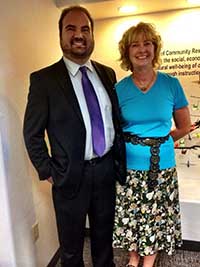 We have been informed that there is a new Doctor in our member and LCM alumni friends. Dr. Craig Talmage has completed a successful dissertation defense.
Craig has been a Lutheran Campus Ministry Associate for several years right here at University Lutheran Church. We congratulate Craig and know his family is especially proud of him.
Congratulations
to Katie Tay on her promotion to Library Assistant for the Phoenix Public Library
to Kelly Robers on her new job as dietitian
Sunday School
Children's Sunday School resumes Sunday, September 7 at 9:15am-10:15am. Melanie Lehnhardt, Julie Gerrish, and Mikayle Holm are the teachers. Classes are in the educational rooms connected to the sanctuary building.
AZ Cardinal Game Fundraiser
Sunday, November 16, 2:25pm the Cardinals take on the Detroit Lions at UP Stadium in Glendale. We are selling tickets as a fund-raiser for LCM. We receive $10 for every ticket sold. Cost of tickets is $46.25 or $51.25 per ticket ( normal cost for these seats for this game starts at $75.00) Parking is free. There is a $4.00 cost per transaction. If you give the forms to Pastor Gary/Alicia we can then all sit together. Deadline is Nov 2. Forms are available at the desk at the church entrance, on the moving bulletin board or from Alicia or Pastor Gary.
Thanks
to Shirley & Terry Coffelt for collecting all the bids for the restroom remodels in the Campus Center...numerous trips around the East Valley to many contractors, etc. and phone calls and visits at the Campus Center with contractors.
to Will and Mary Ann Salz for coordinating all the subcontractors, etc. for the restroom remodels in the Campus Center...numerous trips to let in contractors, show them the restrooms, lock up following work, driving around picking up materials, etc.
To Ken Overturf for assembling the bulletins each week
to Darren Gest and Marcie Mances for helping with the San Diego retreat
to Terry Pochert for getting bids on the AC addition and construction
All Saints Prayers
Sunday, November 2 is All Saints Day. We will remember in our prayers loved ones who died since All Saints 2013. You may e-mail or call the church office with prayer names (info@ulctempe.org 480.967.3543) or write their names on the blue sheet in Sunday bulletins. Please mark the names: All Saints. Oct. 28 is the deadline for the names. Thank you.
Page Turner's Book Club
Thanks to all who attended our first meeting of the 2014-2015 season. We missed those who couldn't be there. We had a great discussion on "The Invention of Wings". Everyone rated it as a "10." We are asking you to suggest some books for this season. Please e-mail them to "reply all" so we can then decide which ones we would like to put on our list. Thanks to those who have already suggested our Oct. and Nov. readings.
Restroom Remodel
We hope to have the restroom remodel completed before our fall program resumes. So far, new floors have been installed, most of the electrical work has been done, and the new cabinets are being installed. We will also have new mirrors and dispensers for toilet paper and paper towels as well as new exhaust fans. The entire process will be in excess of $5,000, and although we are hoping to receive some grant money to make the restrooms handicapped accessible, we are in need of additional gifts to make this possible. Additional gifts above regular pledging/giving can be made on line, in the offering or by sending them to the church office. Please designate they are for restroom remodel. Thank you! And many thanks for the gifts already received beyond regular giving!
Thanks
To Terry Anderson for changing the filter in the water cooler
Alumni Now on Broadway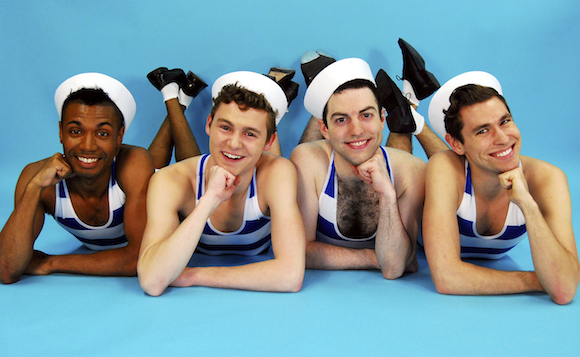 It's always fun to see what some of our LCM alumni are doing. Well, one of them just hit broadway and has his picture on a billboard in Times Square. Congratualtions Aaron!
San Diego LCM Labor Day Weekend Retreat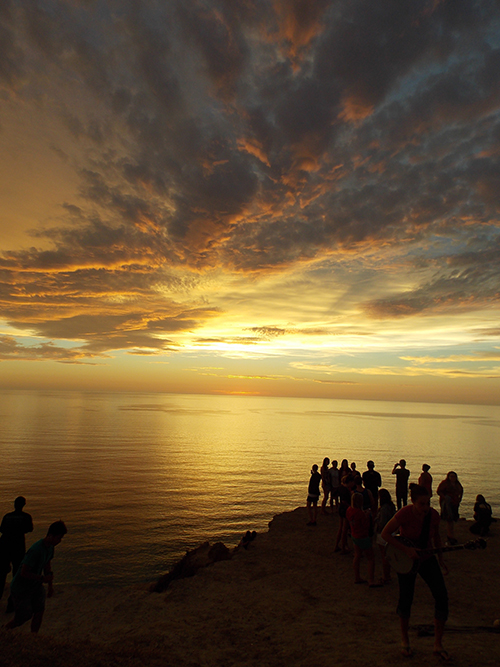 Labor Day Weekend, August 29-Sept 1, leave 5pm Friday, return by 3:30pm Monday, cost to be determined, discount for freshmen and new students.
Open to all interested in exploring possibility of becoming a part of LCM community at ASU.
A great introduction to the LCM community. Sunset worship on cliffs of La Jolla, beach cookout, discussion, Bible Study, Theme: "Touting Thomas: What Thomas' Questioning can Teach Us".
Contact campusministry@ulctempe.org for more information.
Women's Bible Study
All women are welcome-- 7 pm on Thursdays. All women are welcome.
September 11 - at Lori Jensen's
September 25 - at Sarah Salinas'
October 9 - at Carmen Bieber's
Thanks
Walter Johnson, Senior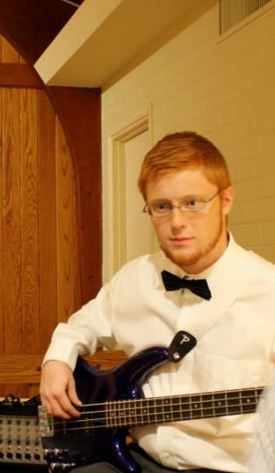 I originally came to LCM my freshman year because my mom was trying to help me find a good church to attend in a new city.
I came back my junior year after difficulties in my personal life, because I knew LCM was a solid community where I could find the friendship I was looking for.