REGULAR SCHEDULE

Sunday
Worship
10:30 am
Sunday School and
Adult Forum
9:15 am
After Labor Day

Wednesday
Worship
6:30 pm
STUDENT SCHEDULE
Limited events between semesters
Wednesday
Bible Study 5pm
Dinner 5:30pm
Contemporary Worship 6:30pm
Sunday
Worship 10:30am
Dinner following
Students: Check out the Campus Ministry page for specific student events.

We are a
Reconciling Works - Lutherans for Full Participation
congregation
University Lutheran Church intends to provide a safe and welcoming environment for all of God's people, regardless of race, situation, family status, sexuality, size, shape and place in the world. ULC is a Reconciling in Christ congregation registered with Lutherans Concerned/North America. Thanks be to God for the blessings we have and the differences we share!
Welcome all students and parents. (map)
Open Forum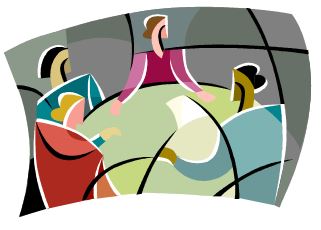 Open Forum meets each Sunday, 9:15 am-10:15 am in the Campus Center Library.
Open Forum Schedule:
January 25:"Here, There, and Everywhere: History of Lutheran Campus Ministry" - Pastor Gary presenter

February 1 "There's Something about Mary", A look at the history of how the mother of Jesus has been understood throughout the church's history. Led by Pr. Gary
February 8 - TBA
February 15 - TBA
February 22 - Part ONE - "Civil Rights after the Civil War: Jim Crow to Federal intervention" led by Professor and member Calvin Schermerhorn
March 1 - Part TWO - "Civil Rights after the Civil War: Jim Crow to Federal intervention" led by Professor and member Calvin Schermerhorn
LCM This Week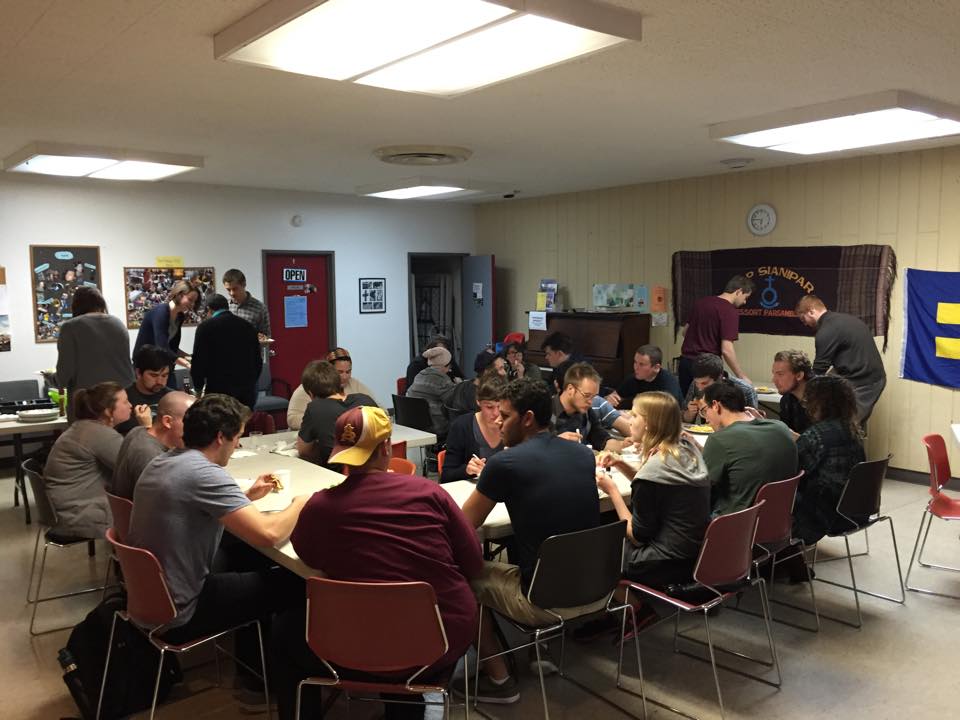 Wednesday: 5pm, Bible Study "Jesus Knows the Abandonment of Exile", 5:30pm Dinner, 6:30pm Worship, "Jesus Loves a Party".
Sunday: Worship 10:30am, dinner following....if you want to watch the Super Bowl on the Campus Center Big Screen TV, let me know. You can come alone, have a party, ...whatever....let me know so we can make sure you can get in
Coming Attractions:
NEED DEVOTIONS TURNED IN NOW!!

Feb 14: Gleaning of Citrus, 9am, meet here

Feb 22: Talent Show...sign up your talent now!!

March 22: Imam here for forum 9:15am, following 10:30 worship dinner is at the Mosque. Dinner is on the mosque but we need reservations....sign up!! We'll also have a tour of the mosque.
News from ULC / LCM Alumni
Jill Rode, on January 25, 2015, has been called to be the next Associate Pastor at St. Anthony Park Lutheran Church in St. Paul, Minn.
Buck-A-Chick
Buck-a-Chick returns to ULC/LCM! Beginning with Ash Wednesday, February 18, we will have available in the Campus Center chicks to color! All ages and skills welcome! Our Campus Center once again will become an Art Gallery....just in time for the Talent Show!! For each chick you color, please put $1.00 in the basket for World Hunger. Thank you!!
Lenten Coin Folders
We will be handing out Lenten Coin Folders at the beginning of Lent. This year's recipient will be "Mosaic", a Lutheran Sponsored ministry to developmentally and physically challenged persons. Mosaic is a merger of the former Martin Luther Homes and Bethphage Homes, both based in Nebraska. It is a nation-wide ministry with group homes, etc. in many states, including several Valley locations. Mosaic serves many individuals whom no other facility or care center will accept. Thank you in advance for your support of this outstanding ministry (Pastor Gary once served on the board of Martin Luther Homes of Colorado)
Talent Show / Anniversary
Sunday, February 22nd we will celebrate the 63rd anniversary of University Lutheran Church with a potluck dinner and talent show following Sunday worship. There is a sign-up sheet on the bulletin board to bring food (salad or dessert....main dish provided). Also you can sign up to do a "performing" kind of talent (sing, dance, juggle, play an instrument, tell jokes, etc....about 3-5 minutes long). In addition we will be exhibiting talents of members who do not perform (painting, needle work, photography, writing, woodwork, etc.) Please sign up for your "act" or exhibit. Let us know if you will need special materials (tables, electrical connections, WiFi, lap top, etc.). Thanks! Let's celebrate our gifts together!!
The 2nd Annual LCM Dinner and Dance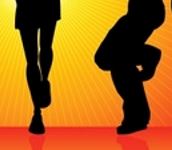 Change of Date: The 2nd Annual LCM Dinner and Dance will be Friday, April 17, at ULC. This year's theme is World War II. 1940s dress encouraged. Doors open at 6:00PM; Dinners begin at 6:30PM. Tickets are $25. More information to follow. Contact Alicia Danielson using our Contact Page with any questions.
2014-15 LCM Graduation Banquet
Mark your calendars for the 2014-15 LCM Graduation Banquet on Wednesday, May 13. Dinner will begin at 6:00PM. More information to follow. Contact Alicia Danielson using our Contact Page with any questions.
Center for Religion & Conflict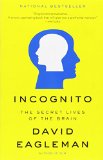 David Eagleman, best selling author of Incognito will be at ASU, Memorial Union, Ventana Room, Thursday, February 12 at 4pm to speak.
His topic will be : "Neuroscience and the Religious Imagination". RSVP (admission is free) to csrc.asu.edu or call 480-727-6736
Friday Discussion Group
"Digging Deeper"
Students meet some Fridays at 3pm-4 or so. Each week their is one topic with little presentation and mostly discussion. We have discussed such things as "What might God be like?" or "Heaven? Hell?" We will meet for 4 consecutive Fridays beginning Friday, Feb 3. Then we'll take the month of March off, meeting again four Fridays in April. Latecomers are welcome.
Ash Wednesday
Wednesday, February 18
Worship with the Imposition of Ashes 6:30pm
Mid Week Lent
Wednesdays, 6:30pm
Gather around the Cross for a more contemplative worship experience.
Theme: "About Face!: God Turns us Around"
Sianipar Wall Hanging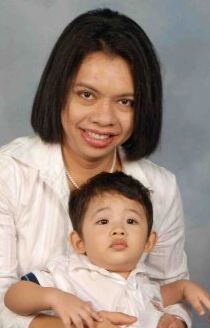 Have you noticed the "new" wall hanging in the Campus Center saying HKBP Sianipar...on it? Well, it isn't new. We have just recently rehung it. It came as a gift from our sister congregation in Indonesia. Over the years we helped the Sianipar congregation put a floor in their church, set up an organ, and helped with a sound system. Our connection came through member Esther Sianipar. Esther arrived here in about 2001 where she served as Program Coordinator for Southeast Asian Studies at ASU. She was here three years until returning to Indonesia to marry. She is an active member in her congregation and family roots in the Lutheran Church in Indonesia run deep. The entire Lutheran denomination in Indonesia is called Sianipar. Esther's grandfather was Konstan Sianipar, the first deacon. As you may know Indonesia is the world's most Muslim country, yet has the largest Lutheran college in the world. the HKBP Sianipar church grew out of the efforts of the German Rhenish Missionary Society in 1861. Esther's congregation in north Sumatra has about 90 families (290 members). Christians in Indonesia are about 13% of the population.
Souper Bowl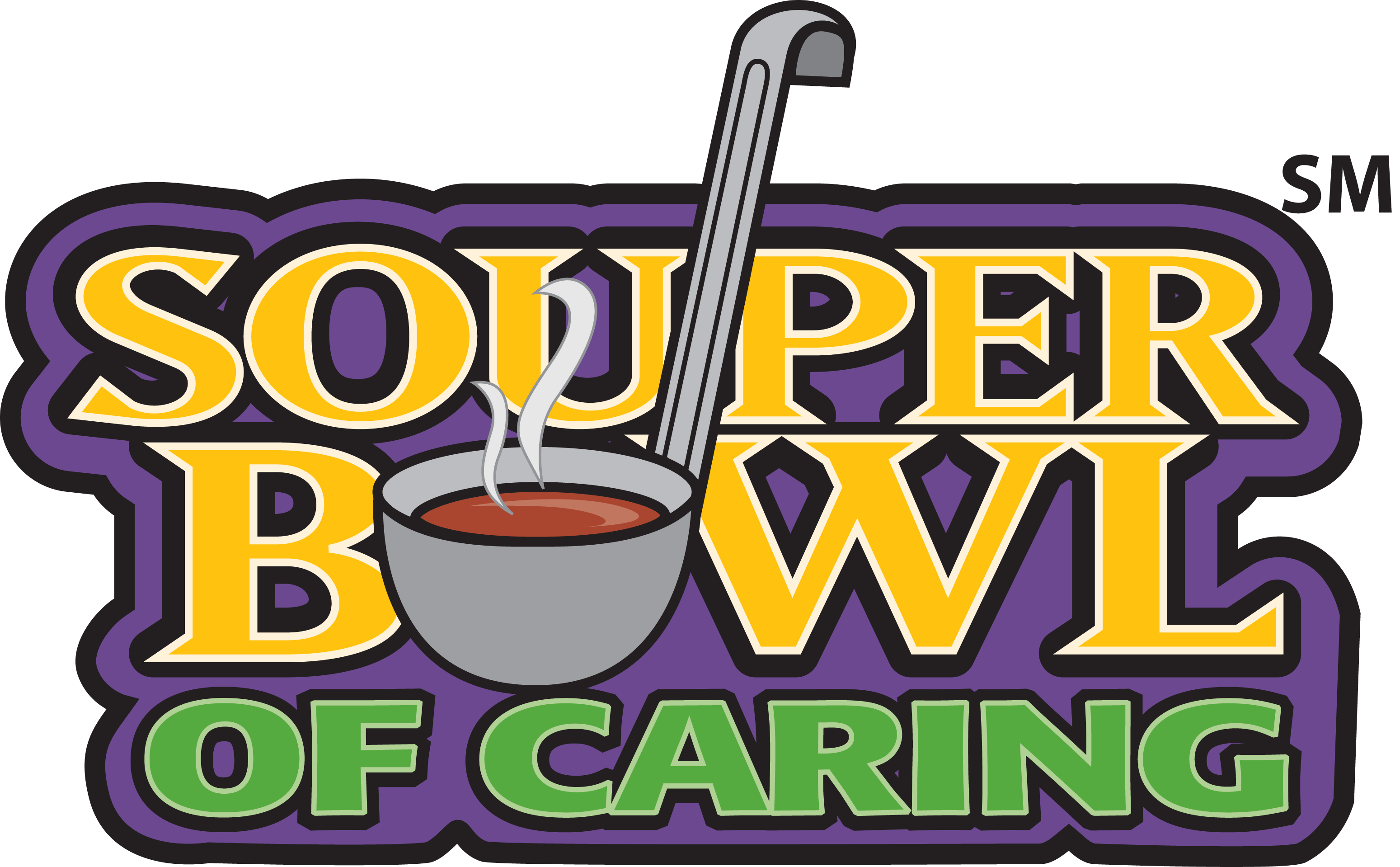 Sunday, February 1 is the Super Bowl here in Arizona! Here at ULC/LCM we will have "Souper Bowl". We will be receiving offerings of any amount for hunger. This is a nation-wide program that comes from an ecumenical youth-led movement. Root for your favorite team and cheer hard to alleviate hunger! Sunday School students will be standing by the church doors after worship with a large Campbell Soup can in which you can place your financial gift. Thank you!!
Imam Coming to ULC/LCM

Imam Ahmad Shqeirat of the Tempe Mosque will be leading our Open Forum, Sunday, March 22 at 10:15am. He will speak on the various causes leading to acts of terror such as 9-11, the recent attack in Paris, etc. He also invites us to come to the mosque following worship that day for lunch at the mosque, a tour, and Q & A with the Imam. We will need to know how many are going so they know how much food to prepare. There will be a sign up on the moving bulletin board for your reservation(s). We will carpool as best we can. Food will be Mid-eastern and from the Phoenician Cafe. There is no cost for the food! Imam Ahmad says, "It's on us!". Ana bekhair, shokran! (Thank you!). Don't miss out on a really exciting opportunity!
Student Germany Trip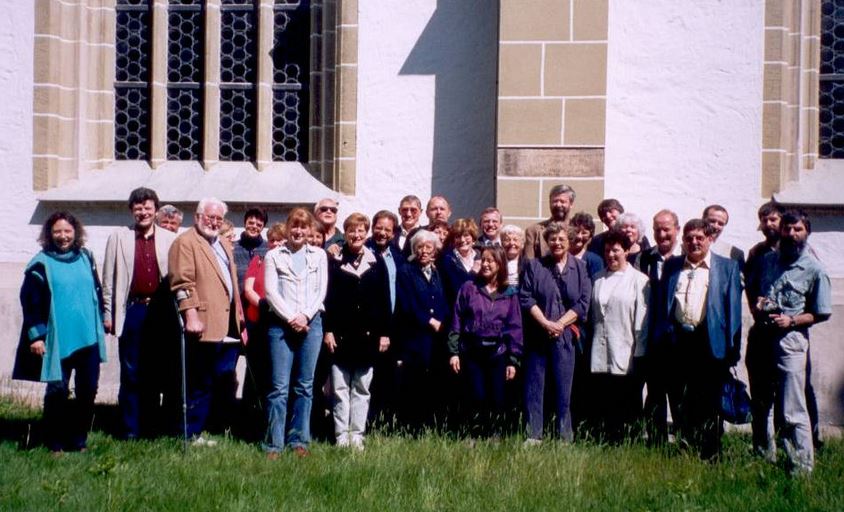 We have 13 students set to head to Luther's Germany. Lefse sales, dinner and dancing all helped out to bring the cost down per student. Students leave May 15. If you would like to make a contribution to help subsidize their costs, it would be greatly appreciated!! Make checks payable to LCM and put "Germany" on the memo. Thank you!!
Council Meeting
Council Meeting Tuesday, March 10, 7:15pm
Christmas Eve Worship Time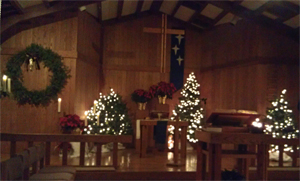 During the recent Advent/Christmas season some in our community asked about moving the Christmas Eve worship time earlier to about 6pm or so. Some were younger members with small children who find 8pm much too late for little ones.( We actually have several members worship elsewhere for earlier service times) Some, on the other hand, were .....shall we say.....among our mature members. A survey of area congregations demonstrated most with only one Christmas Eve service do hold the service around the 6pm time slot. Those with a late service like ours generally have other earlier choices as well. Some have requested a 4pm time slot, but again, those congregations with such worship times generally have a later option too. While Christmas is still a bit fresh in our minds, we'd like your input. Council recently discussed this at the January meeting and requested we ask you, the community for the input. You may write something on the blue sheet and turn it in, mail something in or e-mail using our Contact Page We do request your name attached to your thoughts. Thanks!
Nursery
With many little ones in worship and families often having one parent in worship with two small children, we are looking to hire a paid nursery attendant. Hours would be every Sunday 10:15am-11:45am or so. In other words and hour and a half to about an hour and three quarters. It would have to be someone who could commit to most every Sunday mid-August - mid-May. We may continue in summer. Persons willing to serve must be willing to submit to a background check. Contact Pastor Gary via the Contact Page or the church office if you are willing to serve. 480.967.3543)
Gleaning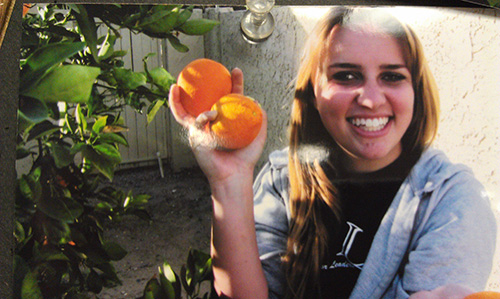 Saturday, February 14, meet at the church 9am to go to homes to glean citrus. Comfortable work clothes, gloves, etc. are helpful. If you have a citrus picker it would be especially welcomed. Citrus will be taken to the Tempe Library and put in bins located there. We will not have citrus bins at the church this year. The food bank has changed their collection methods for gleaned citrus. If you have a tree or trees you would like gleaned, call the church office (480.967.3543), e-mail info@ulctempe.org or write it on the blue sheet with your name. If we have enough volunteers we will also do the trees of your neighbor if they would like. Citrus is turned into juice at the food bank or placed in bags of food for those coming to the food bank.
Page Turner's Book Club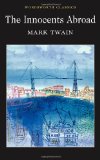 Page Turner's Book Club invites all who like to read to attend our meetings at noon on the first Thursday of each month during the academic year. We meet in the library, bringing our lunches to discuss the monthly choice. We read a variety of styles of books which stretches our imagination, hits our funny bone, questions our understanding of history, and makes us look forward to the next book. Come join us.
Room / Lodging Inquiry
We have a congregation member that is in need of temporary lodging for a few month during the school year.
If any reader has information regarding a room or possible lodging for a single male, would you please contact the Church office by calling 480-967-3543 or by leaving a note on our website's contact page.
We will pass along this information to the individual.
Student LCM Notes - Happy New Year! Welcome (almost) back!
Sunday, January 11: worship 10:30am, no organized dinner following
Wednesday, January 14...our first Wednesday schedule: Bible Study 5pm, Dinner by Joe and Terry (beef stroganoff perhaps?) followed by worship.
Sunday, January 18: worship 10:30am followed by dinner
Sedona Retreat coming up January 23-25
Will it really be new?
Valencia, Spain is an ancient seaport along the Mediterranean coast. Much of what there is to see in Valencia has to do with old buildings and more classical forms of architecture. The cathedral, the plaza and much of the city is similar to what one would expect in an old Spanish City. Then as one travels along the dry riverbed through the heart of the city, one comes upon an astonishing sight: Ahead and below is a series of the most striking and modern buildings that can be imagined! They contain museums, an opera, an aquarium, and more. They are buildings constructed of glass and white steel with white concrete and are connected by walkways around ponds and fountains. The newness is striking especially in the midst of so much that is so ancient.
Thanks
to all who helped make the 54th anniversary celebration a real celebration!! To all who brought such an amazing quantity and array of wonderful food, to Maryilyn Brown and Trudy Stewart for arranging the celebration,to the students, Dave Hull and Alan Bieber for helping set up, to Aaron VanderYacht for organizing the entertainment, to all the "contestants" on the various game shows,(where did Darren and Lara go on their date?), and all who helped in any way. What a great time!! Thanks!!

For those who wish to have offerings transferred electronically to their church's account.
It's SAFE AND SECURE
---

Follow Lutheran Campus Ministry
at ASU

Your Purchase Using This Link Helps LCM
---
Director of Music


Aiko Yamada-Mancini
Secretary


Ruth Lindsay
Click for Full Map