SUMMER SCHEUDLE
May 7 - August 23
9am
REGULAR SCHEDULE

Sunday
Worship
10:30 am
Sunday School and
Adult Forum
9:15 am
After Labor Day

Wednesday
Worship
6:30 pm
STUDENT SCHEDULE
Limited events between semesters
Wednesday
Bible Study 5pm
Dinner 5:30pm
Contemporary Worship 6:30pm
Sunday
Worship 10:30am
Dinner following
Students: Check out the Campus Ministry page for specific student events.

We are a
Reconciling Works - Lutherans for Full Participation
congregation
University Lutheran Church intends to provide a safe and welcoming environment for all of God's people, regardless of race, situation, family status, sexuality, size, shape and place in the world. ULC is a Reconciling in Christ congregation registered with Lutherans Concerned/North America. Thanks be to God for the blessings we have and the differences we share!
Welcome all students and parents. (map)
More Pictures from German - May 21, 2015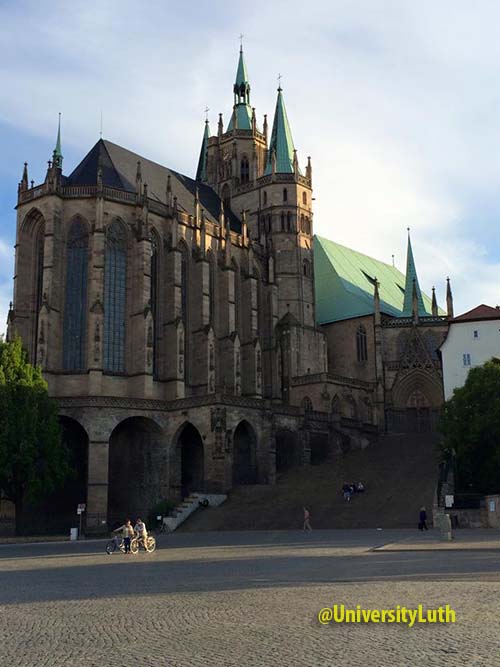 More pictures from Germany. http://germany.ulctempe.org/
Another Amazing Day - May 21, 2015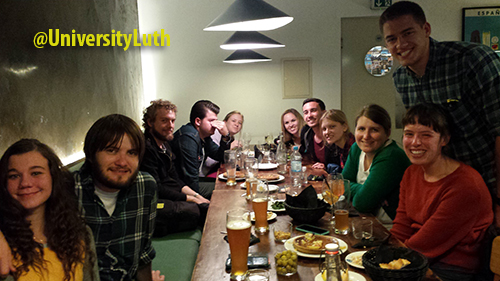 No wifi at hostel, so found spotty signals at coffee shops. Here are some pics. Erfurt is beautiful, quiet compared to Berlin. Yesterday's tour of Wartburg Castle was great! Today we visited Buchenwald Concentration Camp. Pics are: Erfurt, Wartburg Castle, Luther's room in Wartburg Castle. - http://germany.ulctempe.org/
Congratulations
to Rona Johnson and Mary Peterson on the marriage May 16 in Laveen, AZ
LCM Germay Trip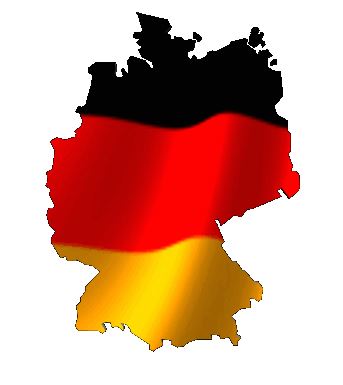 NEW PICTURES JUST ADDED. - http://germany.ulctempe.org/
We will be trying to collect various videos and photos from the various social media platforms and post them together at http://germany.ulctempe.org If you have comments, you can leave them there if you don't have access to facebook, pinterest, snapchat, etc.
New Young Adult Leader
Graduate student and ULC member Maddie Shaner has agreed to lead the Young Adult Group (aka Grace, Grub, and Grog). Thanks to Loni Lehnhardt for leading this group the past two years!!
In addition to meetings for Grace, Grub, and Grog, other activities will be planned. This group is for young adults 22-??. Graduate students are welcome. Singles and couples are welcome! We will have a Facebook page just for this age group. Check out the web site, newsletters, bulletins and e-mails for events. Questions? Contact Maddie by using your CONTACT PAGE and selecting General Inquiry.
Senior Banquet
Tuesday, May 12 was our annual Graduation Banquet. Together we celebrated the graduation of our students and their years here. As always, it was very much also a celebration of ministry together and part of what we do at ULC/LCM. This year's graduating students were:
Eric Aiken, Sandra Day O'Connor School of Law, ASU
Diane Bowersox, MS Accounting
Jennifer Brandon, Business and Art History
KalynBehnke: MA, Political Science ( beginning law school at ASU in the Fall) Moeur Award Winner
Quentin Gunn, Economics and Mathematics, Flinn Scholar
Walter Johnson, Chemistry, Moeur Award Winner
Melanie Lehnhardt, Business
Madeleine Shaner, Spanish (Maddie is a ULC member and begins grad school at ASU in August)
Sara Story, English Literature, Moeur Award Winner
Christopher Walmsley, Computer Science
Summer Worship Help
If you have been in worship lately, you have noticed most students have returned home. That means we need extra help for communion assistants, ushers, lectors, altar guild, etc. Please sign up on the moving bulletin board. Thanks! We will soon have meal sign ups to feed students for fall semester.
Food Collection
Shepherd's Warehouse, where our food collection goes was overwhelmed by our latest collection of food! Almost monthly we fill our food box. Last month the box was highly inadequate for the additional collection of toilet paper and bottled water. Thank you to all who help with this!! Summer is the time of highest demand for food in the Valley. Utility rates are high and budgets become tighter. In addition few think of hunger this time of year and many who do are now on vacation or have moved north to cabins or homes for the summer. We also feed some who drop by our church looking for food. Thanks also to those who supply the student food box on top of the pop machine. It has been both used and appreciated!! There is not much of a demand for this in summer. Thanks to all who make a special effort to bring a food item or items each week. Thanks to all who make an extra effort to do this during summer.
Thanks
to Nick Cota, Julie Gerrish, Mikayle Holm, Melanie Lehnhardt, Maddie Shaner, Cameron Solace, and Troy Wagner for teaching Sunday School
to Alicia Danielson for coordinating the Senior banquet
to Carmen Bieber, Joe Connolly, Terry Pochert, Darren and Marcie Gest, Lori Jensen, Carolyn Johannsen, Bob Foley, Ruth Lindsay, Brad Myers, Justice Myers, Will and Mary Ann Salz, Ellie Strang, Layna Taylor, Ruth Wootten, and all who worked so hard and donated food, grills, etc. to make our Senior Banquet a great success.
to the entire congregation of ULC for all their support of campus ministry. We recognize this support each year at our banquet.
to Cindy, Paul, Julie, Stephen and Sparky Gerrish for hosting our pool party. They allowed us to use their home, pool, games, etc. and provided all the food, set-up and clean-up.
to Blake Petersen for his on-going paint projects at the church.
to Prince of Peace Lutheran Church for their donation of a video projector.
to all who attended the "Thank You Que" (aka Bar B Que) at the end of the academic year put on by students as a thank you to all in ULC for their gracious support each and every year
to Alicia Danielson and the students who set up umbrellas, tarps, cooked, served, cleaned up and put together a great "Thank You Que"
Student of the Month - Paul Sion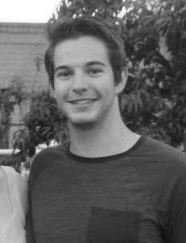 Sophomore - Biological Chemistry Major: Why did you choose to go to ASU? I grew up an ASU fan; ASU has been in my life for a long time. I really liked Barrett Honor's College.
Thrivent Helps ULC/LCM
Are you or a member of your family a member of Thrivent Financial? (AKA Thrivent Financial for Lutherans). If so there are two ways you can help our ministry.
1. Thrivent Choice Dollars. Each year members are asked to direct their Choice Dollars to a ministry (for our purposes, only LCM qualifies...congregations do not qualify. At no cost to the Thrivent member, these dollars are directed to LCM. They know us as Lutheran Campus Ministry, Arizona State University. Each year they will ask you to renew. You can go on line and Thrivent.com to make your selection.
2. Action Teams. For every event we do: Banquet, retreats, workdays, Men's Bakeoff, Christmas or Easter decorating, the final Summer Connections at the church, our garden, Passport, Lefse making, etc. a member qualifies for $250 in aid to help fund or fund the event. The money comes in the form of a paid Visa card, charged with $250.00. Materials then are purchased for the event using this card. This also is found at Thrivent.com. Again, no cost to the member and there is a brief report to be filed afterward. Both ULC and LCM qualify for this money. It can be done each year.
Questions? Contact Carolyn Johannsen using our CONTACT PAGE and selecting General Inquiry or talk to Pastor Gary. Thanks!!
(Yes, alumni and others in far away places can take part in this)
Books and Beyond...
If you shop on Amazon.com, please use the church web site! By finding the Amazon icon on the homepage of our website (www.ulctempe.org) you can click on that and go to the Amazon site. There are no special codes or passwords. The first time you do this you will have to let them know who you are and in the future Amazon will recognize you even through our web site. At not extra cost to you, ULC/LCM receives a 1% rebate of your purchase. The church does not who gives this money nor what is ordered. Amazon waits until about $100 is in our account, then forwards a check to us. So, for your summer reading or whatever you purchase through Amazon, we invite you to order through our web site. Just one extra click! Tell your friends, neighbors and family!! Thank you to all who do this!!
Ruth....print the Summer Connections schedule you have....If we can fill in the one or 2 remaining blanks before printing the 15th, fine, if not, we'll go w/ what we have.
Student Meals
Thank you to all who fed our students this year!! Wow! What a great array of foods and such a large outpouring of support from our community including church members, guests, parents, and the students themselves. Many cooked while others gave contributions so food could be purchased and cooked. Thank you!
There is a thank you gift to all who cooked waiting on the pool table for you. They are book marks or book corners.....use them on the corners of pages like a book mark. They were creatively done by students of LCM. Pick up yours today.
We will soon have a new sign-up on the bulletin board for meals for Fall semester. Thank you in advance for helping out!!
Summer Newsletter
This is both the June and the July newsletter. Articles for the August newsletter need to be submitted no later than July 15. Anything needed to be posted in the bulletin or web site can be done by sending them to news@ulctempe.org. This is also the address for August newsletter submissions. Thank you.
LCM Dates
Passport: Wednesday, August 19, 6-9pm, Memorial Union or Sun Devil Fitness Center (formerly Student Recreation Complex). We need to set up by 5pm
Classes begin: Thursday, August 20
San Diego Retreat: Labor Day Weekend, September 4-7
First Student Sunday: Opening of the Academic Year, Sunday, August 23 (worship returns to 10:30am), First Sunday Student dinner August 23.
First Wednesday Student Meal/Wednesday worship: August 26 ( No Bible Study this Wed only)
First complete Wednesday schedule with Bible Study, dinner, worship: Wednesday, August 26.
Quick Repairs Needed
We need to adjust the water trajectory of the drinking fountain. Also the downspout on the east end of the sanctuary has separated from the rain gutter. We put it back together once, but the very first rain separated them again. We also have a palo verde tree branch down on the tree on the north side of the parking lot. If you can tackle one of these or more, or have questions about them, ask Pr. Gary or Ruth Wootten. Perhaps by the time you read this these will be already taken care of. Thank you!!
Stock Account
As this is being written we are setting up a stock account to receive offerings of stock. For many this is advantageous for tax purposes as a way to contribute to LCM or ULC or both. Student parent Tom Willkins is handling the account in partnership with our Ass't Treasurer, Terry Pochert. If you are interested in giving stock, please contact Terry using oiur CONTACT PAGE and selecting General Inquiry Thank you!
Write Your Letters To Your Congress Members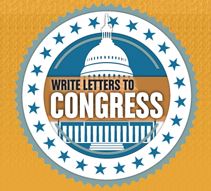 This year is critical. Your Justice Committee right here at University Lutheran Church and Lutheran Campus Ministry are encouraging you to help fight hunger among our youth.... our youth right here in the United States and around the world.
Thanks
to Jennifer Johnson for teaching our Open Forum, April 26
Nepal Area Earthquake and What Lutheran Disaster Response is Doing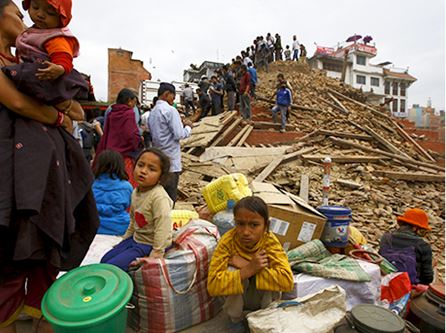 Dear sisters and brothers in Christ,
We have seen the devastating images and stories coming out of Nepal. Sections of Kathmandu, the nation's capital, and surrounding areas lie in rubble. More than 3,000 people have lost their lives, and the number continues to rise as officials make their way through rural communities. Historic buildings and houses have been leveled; roads are destroyed. The injured and their families line the streets in front of hospitals and caregivers. The need for food, water, medical care, blankets and shelter is great.
Personal Note from Terry and Shirley Coffelt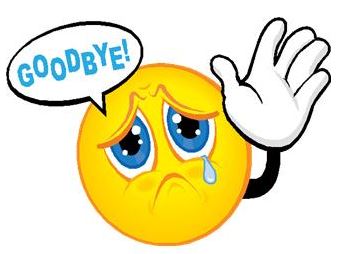 It is with great joy and sadness that we write this letter. As many of you already know Shirley and I have sold our house in Chandler and will be moving May 5, 2015 to live full time in Plainfield, Indiana. The joy is we will be closer to our two sons and daughter in law, four grandsons, sisters, and many nieces, nephews and other relatives. The sadness is we will be leaving our ULC family. I feel God called us to the Valley and to ULC and I feel he is calling us to go home to Indiana now. There are no words to express how much we will miss all of you. ULC has truly been our family away from home. ULC is one of those few places where all of God's children are really welcome. We hope to keep in contact with you after the move. If you are ever in the Indianapolis area, please look us up. Our new contact information is below [at the Church Office]. May God's peace and blessings continue to be with you.
Thanks
to Jennifer Johnson for teaching our Open Forum, April 26
Birth
Congratulations to Darren and Marcie Gest on the birth of their son, Dean William, Saturday April 18.
LCM Wednesday Evening Praise Band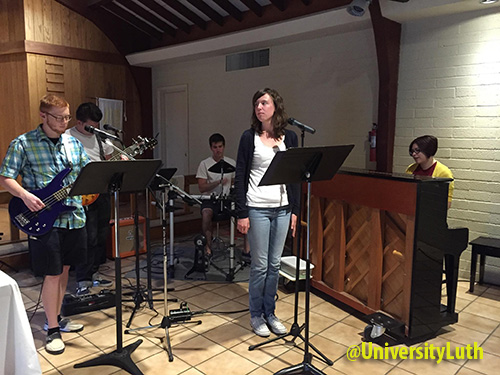 It's always an incredible experience while worshipping at University Lutheran Church with the Lutheran Campus Ministry praise band.
Every Wednesday evening at 6:30 is open for all Students, Guests, Congregation Members, and members of the Community
Page Turner's Book Club
Page Turner's Book Club invites all who like to read to attend our meetings at noon on the first Thursday of each month during the academic year. We meet in the library, bringing our lunches to discuss the monthly choice. We read a variety of styles of books which stretches our imagination, hits our funny bone, questions our understanding of history, and makes us look forward to the next book. Come join us.

For those who wish to have offerings transferred electronically to their church's account.
It's SAFE AND SECURE
---

Follow Lutheran Campus Ministry
at ASU

Your Purchase Using This Link Helps LCM
---
Director of Music


Aiko Yamada-Mancini
Secretary


Ruth Lindsay
Click for Full Map